Chauffeur service and limousine service
With our service you will enjoy quality, comfort and elegance in a class of its own
Chauffeur service and limousine service are our passion
Chauffeur service and limousine service from ELS
The Chauffeur Service and Limousine Service ELS (Executive Limousine Service) is located in Baden Baden. For our customers we organize a Germany-wide individual limousine service of best quality.
We pursue high quality standards, because our goal is satisfied passengers. With us you will speak to a responsible contact person, find chauffeurs who know the area and excellent service.
Your chauffeur for Germany and Europe
Our chauffeur service enjoys a very good reputation. Our drivers are perfectly trained, have very good local knowledge, are always available to answer your questions and drive you safely and comfortably to your desired destination.
With our chauffeur service we offer airport transfers, business trips, sightseeing and VIP service as exclusive passenger transportation.
Professional limousine service for business clients
Transfer, limousine, chauffeur – your business trip at home and abroad
Gain time and tranquility on your business trip, leave the planning and execution of your trips to and from appointments to us and use the time gained for your business or simply to relax. During your business appointments you will have one of our fully equipped luxury class limousines at your disposal, whose chauffeur will accompany you safely and reliably to your appointments, will be available to answer any questions you may have and will be able to react flexibly to your wishes.
From airport transfers to hotel pick-ups to individual customer requests – your driver will be guided by your wishes and your time constraints, so that you can keep your appointments completely relaxed and without any stress.
Punctuality, reliability and discretion are just as natural for us as individual service and professionalism.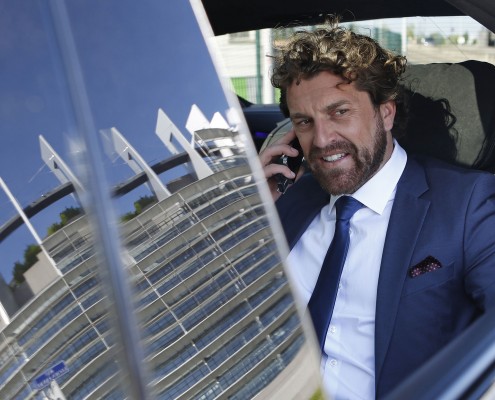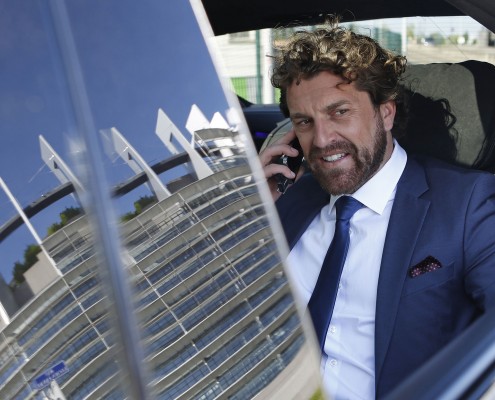 Professional limousine service for business clients
Limousine service from and to the airport
Indulge in the convenience of our airport shuttle and enjoy the comprehensive service of pick-up directly at the airport. Your driver will receive you punctually and perfectly prepared at the agreed meeting point, help you with your luggage and take you directly to your desired destination in one of our limousines.
Book pick-up and transfer from/to your scheduled as well as charter flights directly with ELS Executive Limousine Service and enjoy your stay from the first moment of your arrival. We are also happy to organize your "Meet & Greet" service atFrankfurt/Main Airport.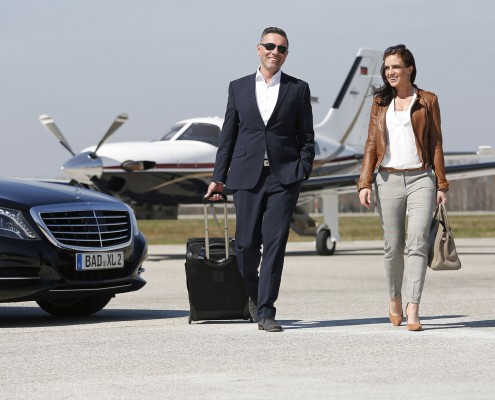 Individual sightseeing with driver-guide and chauffeur service
Sights, regional specialties, natural beauties and much more.
Short trip or longer stay, sightseeing, culture or shopping – we put together for you exactly the sightseeing tour that suits your needs. At the same time your driver-guide is always flexible, so that there is room for your ideas as well as spontaneous changes of plans and wishes.
Enjoy a carefree time in an informal atmosphere and let yourself be enchanted by the sights in Baden-Baden, Heidelberg or Strasbourg during a sightseeing tour, discover the unique natural beauty of the Black Forest or enjoy the local cuisine in selected restaurants of the region.
Contact us – together with you we will competently and reliably plan your personal sightseeing tour according to your interests.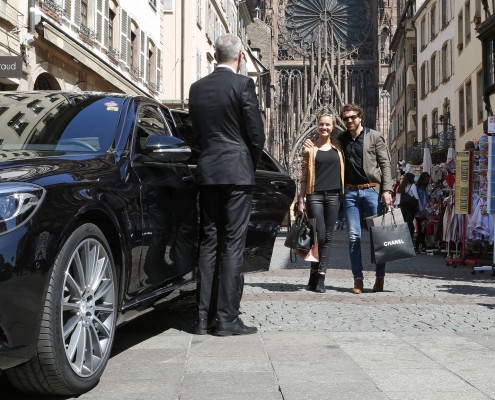 High class driving service for your event and function guests
Stylish, elegant and well organized
You are organizing an exclusive event, an extraordinary roadshow or a high-class event and would like to offer your guests a luxurious arrival and departure? Then take advantage of our special events service. We take over the planning and dynamic coordination of the driving service and are your competent contact before and during the entire event.
The team provided by us will take care of your invited guests, pick them up at the agreed time at the respective pick-up location and chauffeur them comfortably to your event.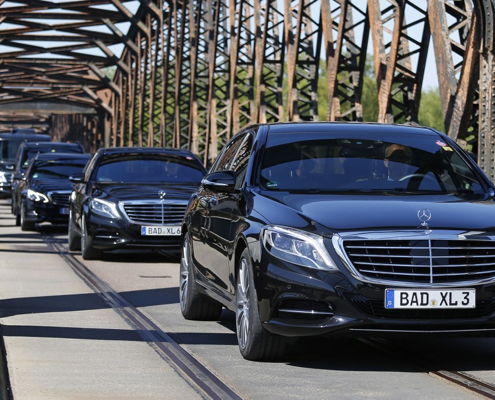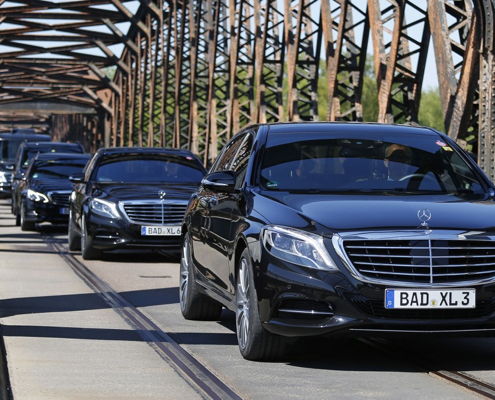 ---