LIMOUSINE SERVICE AND CHAUFFEUR SERVICE BADEN BADEN
Limousine service with chauffeur
Our limousine service for your special requirements

Enjoy the unique limousine service with luxury and comfort in elegant limousines. With professional, comprehensive care by our chauffeurs and a first-class offer of individual services. From a comfortable airport shuttle, to a high-class business service, to a personal sightseeing tour at home and abroad.
Experience the exclusive service and the incomparable comfort of ELS Executive Limousine Service in Baden-Baden – we will bring you safely and reliably to your destination. Nationally as well as internationally.
Limousine service and chauffeur service
OUR SERVICE FOR YOUR SPECIAL REQUIREMENTS
LIMOUSINE SERVICE GERMANY
Limousine Service ELS (Executive Limousine Service) has its home in the wonderful city of Baden Baden. From here we organize a Germany-wide individual limousine service for our customers. In doing so, we pursue high quality standards, because our goal is satisfied passengers. With us you will speak to a responsible contact person, find chauffeurs who know the area and excellent service.
CHAUFFEUR SERVICE GERMANY-WIDE
Our chauffeur service enjoys a very good reputation not without reason. Our drivers are perfectly trained, have very good local knowledge, are always available for questions and drive you safely and comfortably to your desired destination. With our chauffeur service we offer airport transfers, business trips, sightseeing and VIP service as exclusive passenger transportation.
Comfortable and high quality
The vehicle equipment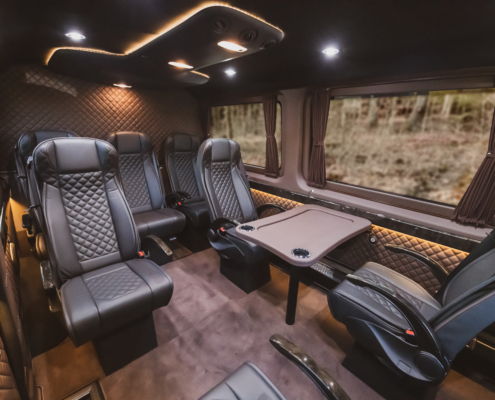 ELS Executive Limousine Service GmbH
Six reasons why customers like to book us
Sights, regional specialties, natural beauties and much more
Sightseeing & Shopping Tours
Toller, seriöser Service ! Verlässlich, immer pünktlich mit tollen, einzigartigen Fahrern und einer wahnsinnig guten Organisation! Die verschiedenen Fahrzeugklassen erfüllen die Bedürfnisse für jeden Anlass. Die Fahrzeuge selbst sind immer sauber und gepflegt. Top in Deutschland! Vielen Dank für alles und bis sehr bald!
Exzellenter Service, sehr professioneller und sicherer Fahrer, zuvorkommend und freundlich. Herzlichen Dank!
Erstklassiger Service! Es gibt eine große Auswahl an Fahrzeugen, von der S-Klasse bis zur V-Klasse ist alles dabei, perfekt für Business Kunden wie mich. Generell hat das Unternehmen, "ELS Executive Limousine Service" in Baden-Baden, ein seriöses und gepflegtes Auftreten, was natürlich sehr wichtig für den ersten Eindruck ist. Sehr Empfehlenswert, weiter so!
Tolles Wetter, Mega Auto, sehr höflicher Fahrer. Grandioses Erlebnis. Werde den Limousinenservice von ELS gerne bald wieder nutzen. Habe im Kollegenkreis schon Empfehlungen ausgesprochen und bedanke mich hiermit nochmals um die mehr als ideale Auftragsabwicklung.